Illustration / Painting
---
Gallery
---
Born and raised in Beijing,
now residing in the Great Toronto Area, Canada.
Alicia studied illustration at Sheridan College. Her work is bold, and vibrant, weaving patterns and colours with playful energy. She loves to use abstract shapes in drawings of cityscapes, figures, and anything else she can dream up.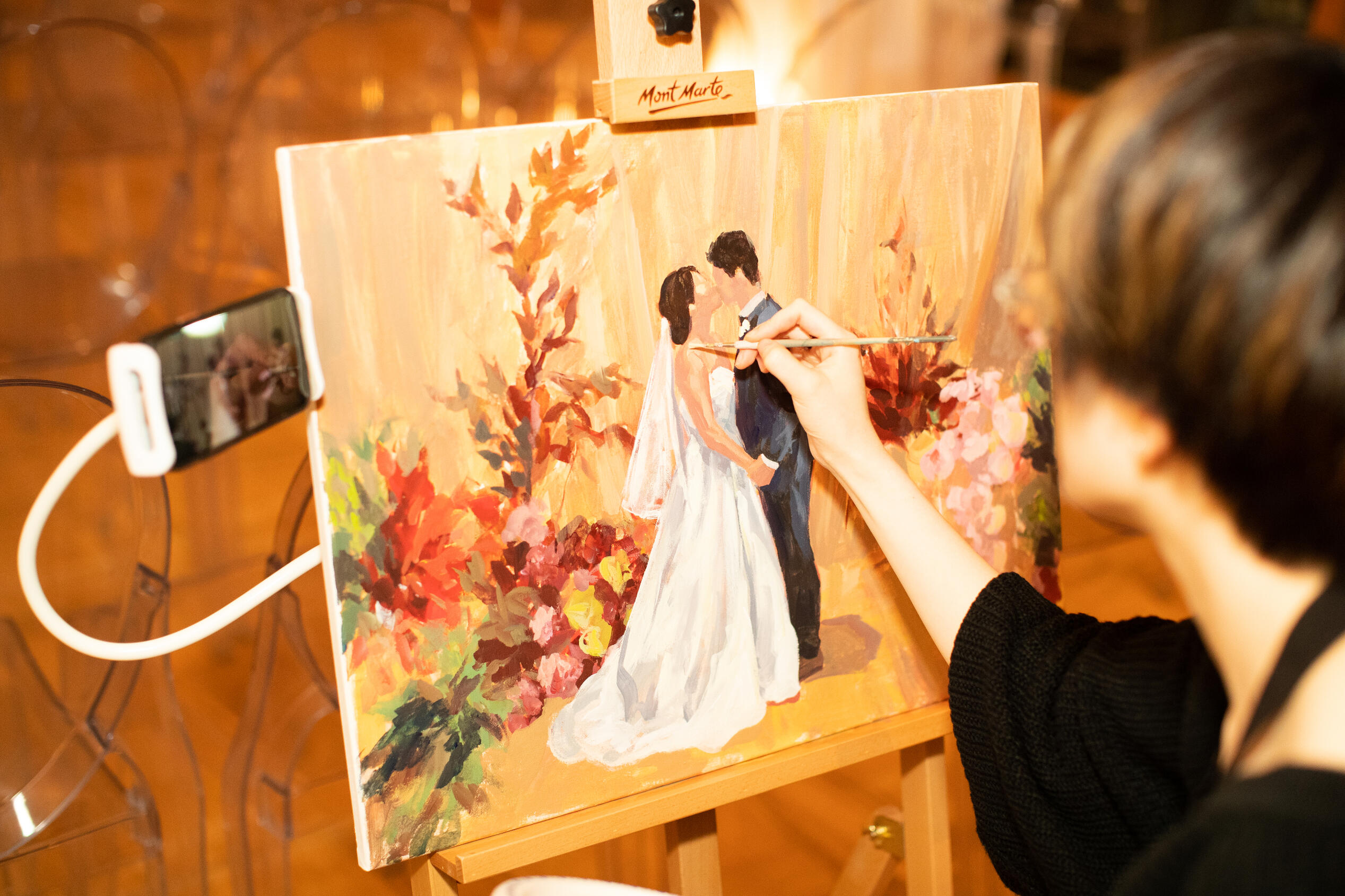 ---
Your wedding day as a work of art.
---
Live wedding painting is truly a one-of-a-kind experience. Remember the magic of your special day with a painting that will last a lifetime. You and your guests will get to watch the creative process unfold and you will go home with a masterpiece to treasure forever.
What's the Process Like?
It's actually pretty simple!
---
1. Reserve Your Date
Fill out the form below this section to contact me and see if your date is available. I'll reply within 24 hours letting you know; along with a brochure describing the different packages and price points. Pricing starts at $2500.There is a 25% deposit due to reserve your date. After that, you're officially on my calendar.
1. Confirm Your Date
About a month before the wedding, I'll reach out to confirm all the important details and find out exactly what you're looking for in your painting.This is where we discuss any special details you want to be included like florals, decor, etc. You also have the opportunity to point out any specific people you'd like to include in the painting.
3. The Big Day
I'll arrive about 2 hours before your scheduled start time on the wedding day to set up and begin painting the background scenery. As guests arrive, I'll start adding them to the painting.Guests are welcome to watch, ask questions & I love when the kiddos lend a helping hand!
4. After the Wedding
From there, I take it back to my studio to add the fine details and finishing touches. This usually consists of adding facial features and small details that will really make the work sing!Once complete, I will email you a photo for approval, varnish the work and ship it to you within 6 weeks of your event.*18x24" couple-only paintings are finished and ready for you to take home the night of the event.
---
Get Pricing Info
---
---
Cutting-Edge Techniques
Graphite Drawings
Scientific illustrations based on the crucial interventions in 19th century.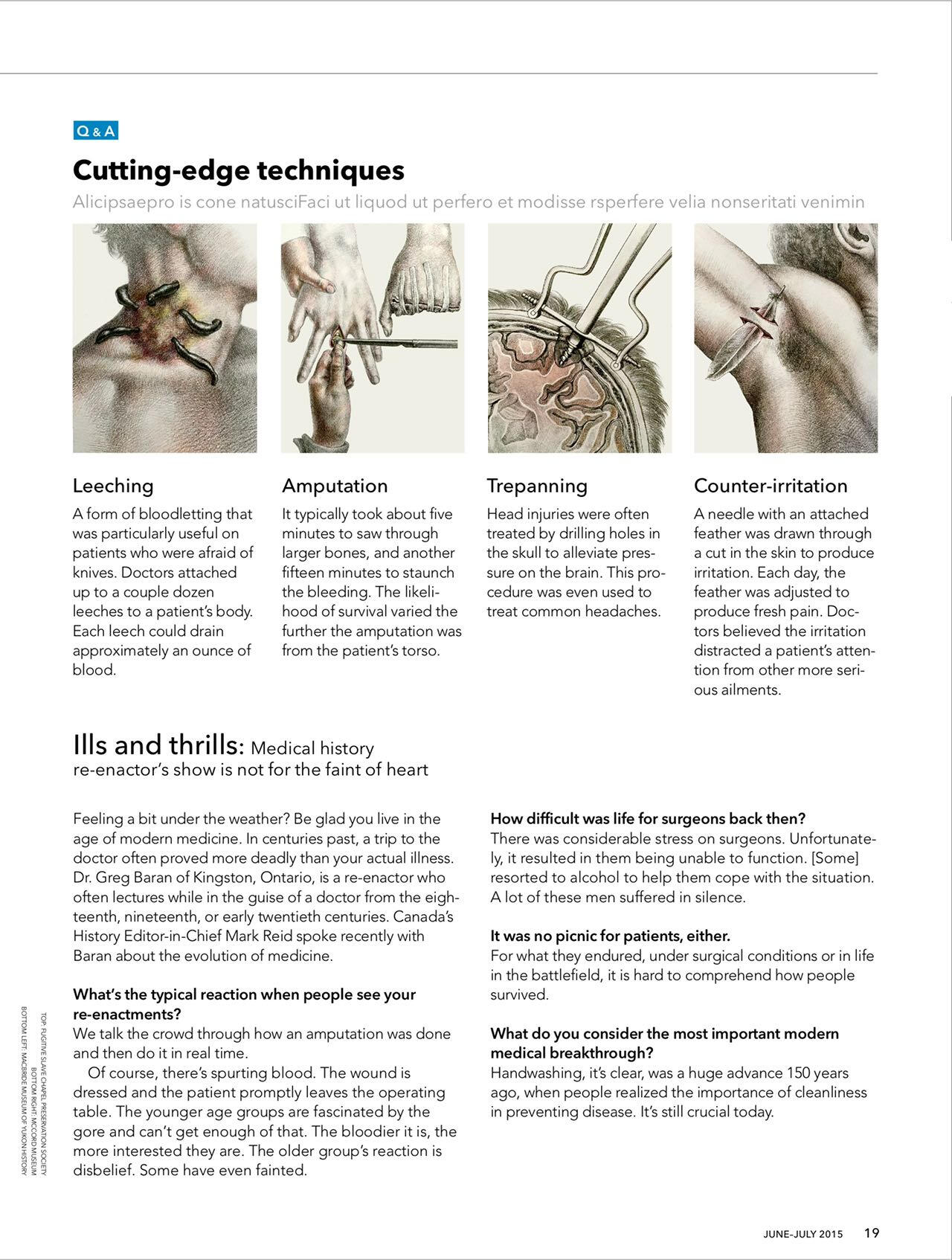 ---
Illustration & Technical Illustration
---
Gallery
The Intracerebral World
Book Proposal
The Intracerebral World is a series of information illustrations based on human brain functions and imaginations on how emotions are formed. The goal is to incorporate fantasy elements into the scientific anatomy of human brain functions. This series of illustrations will elaborate on the current biological and psychological studies on our sentiments and impulses, replacing unexplainable feelings with whimsical pictures and stories.The target audience is children at age 3 to 5 years old, who are capable of independent reading and not too old to read picture books.This illustration project aims to portray three main systems of the human brain:
Emotion

Memory

Decision-making
The Little Knights
Children's Book
Illustration
The Intracerebral World
---
The Little Knights
Do You Believe in UFOs?
---
Who's Staring at You on this Wall?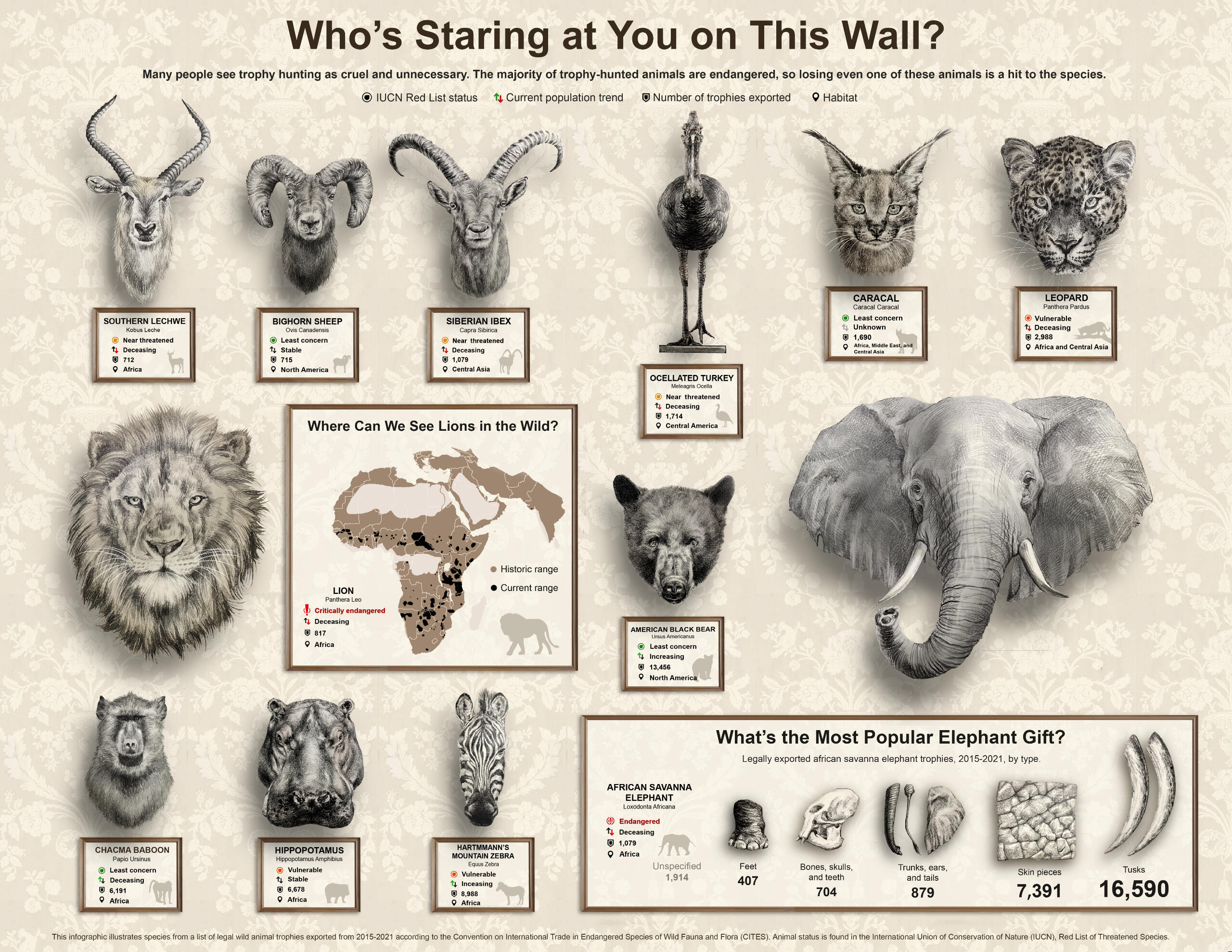 ---
Cutting-Edge Techniques
---
Postcards
---
Nine Last Days on Planet Earth
---
Wine Labels
---
---
Avoiding Eye Contact
Enchanted Forest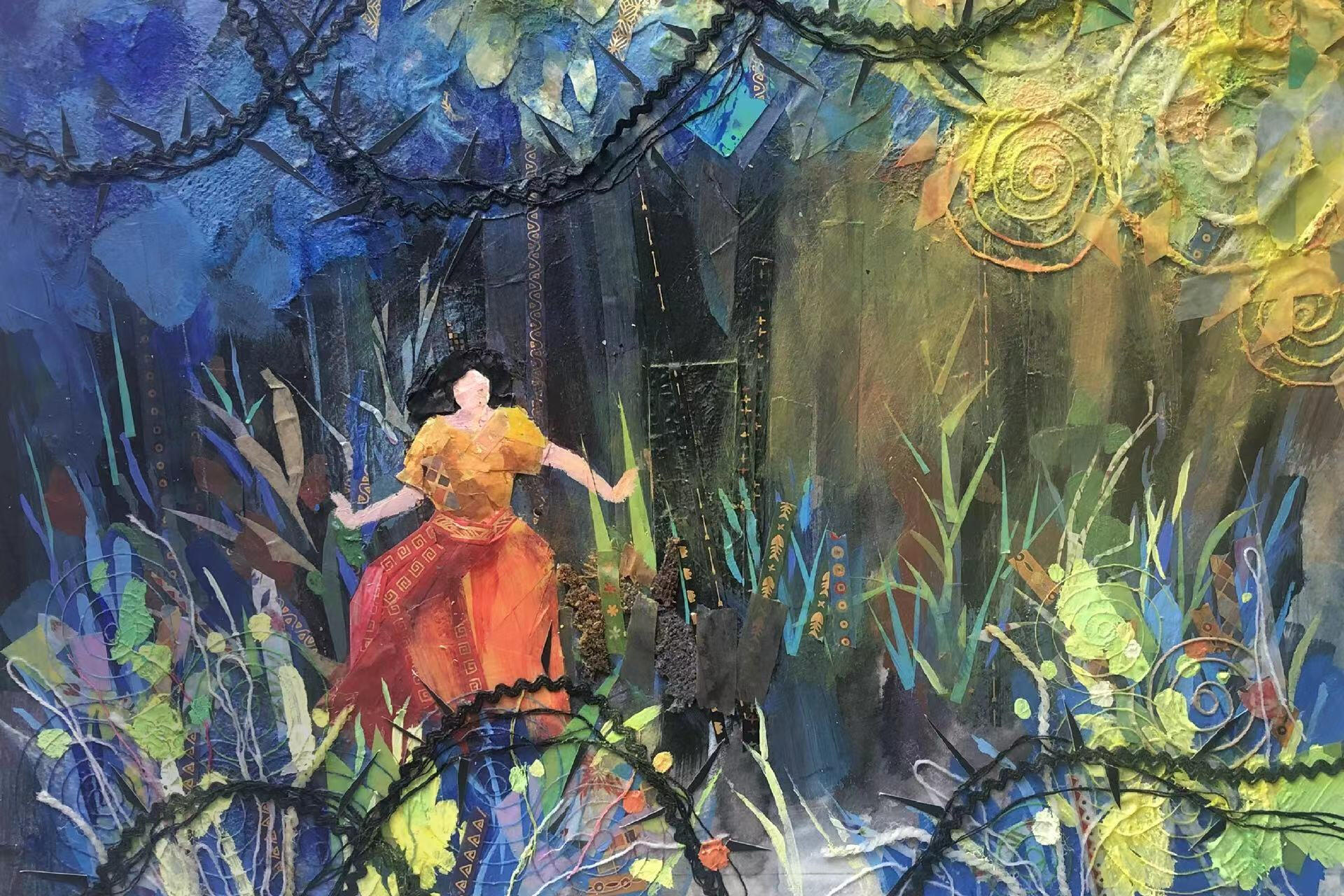 ---
Hazelut Street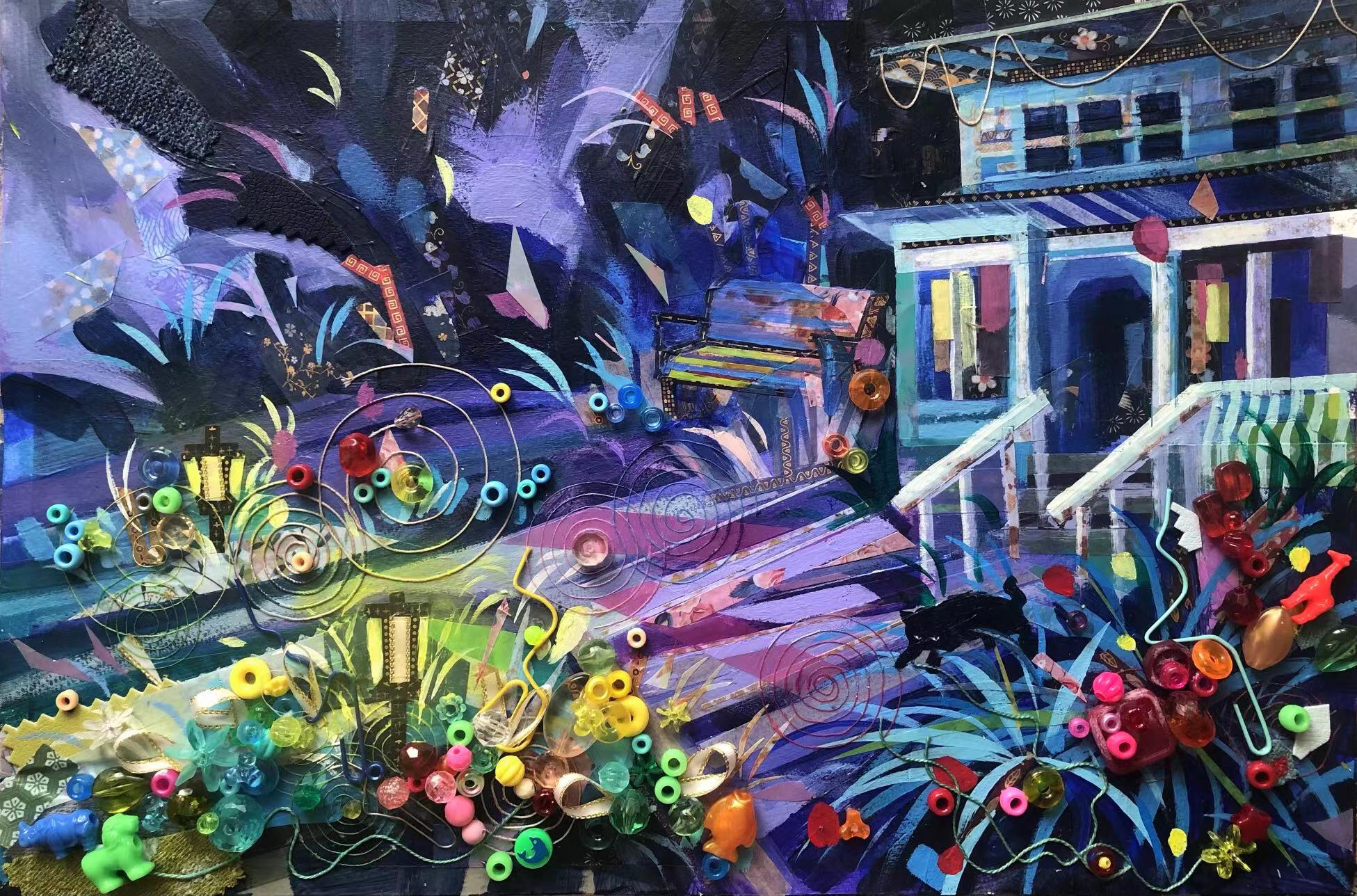 ---
Rain Theme Postcards
Collage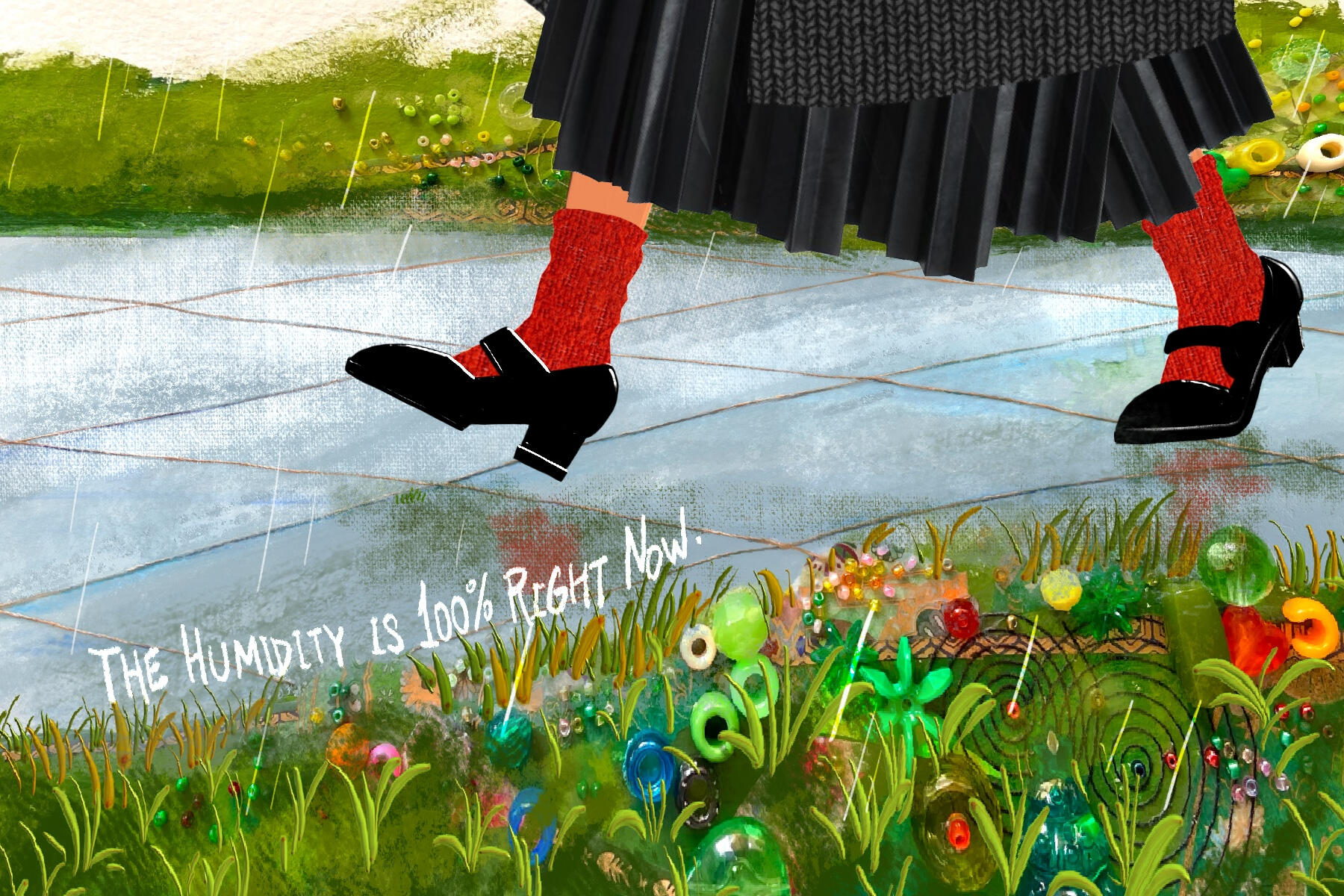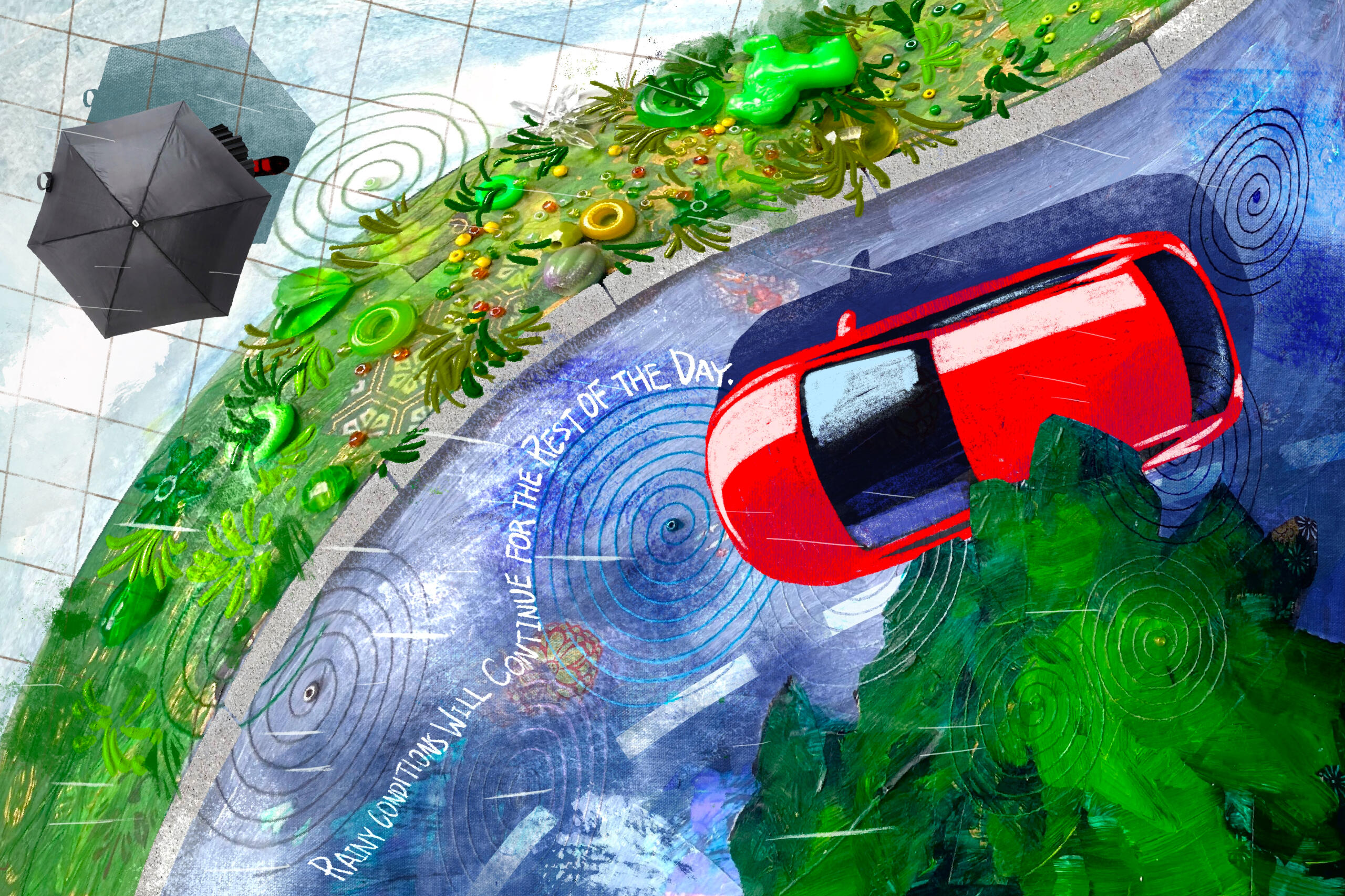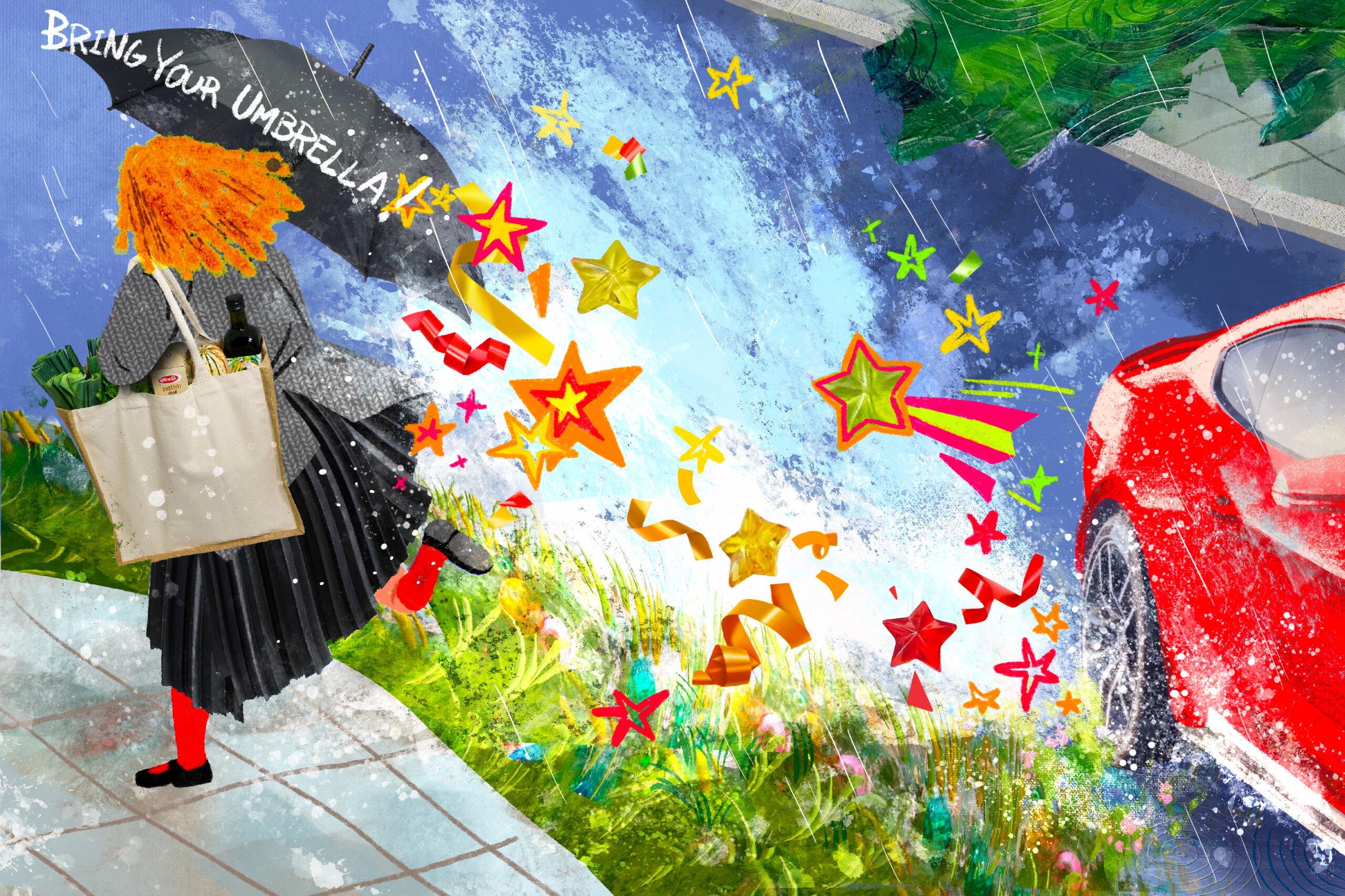 ---
Do You Believe in UFOs?
Infographic
Here are the 10 most commonly reported shapes of potential UFOs, they are ranked according to the number of sighting reports received by the US National Reporting Center.
Visit [https://nuforc.org/] for more information.
---
Who's Staring at You on This Wall?
Infographic
This information poster illustrated 12 species from a list of legal wild animal trophies exported in recent years, using data gathered from the CITES (Convention on International Trade in Endangered Species). Animal status is found in the IUCN (International Union of Conservation of Nature).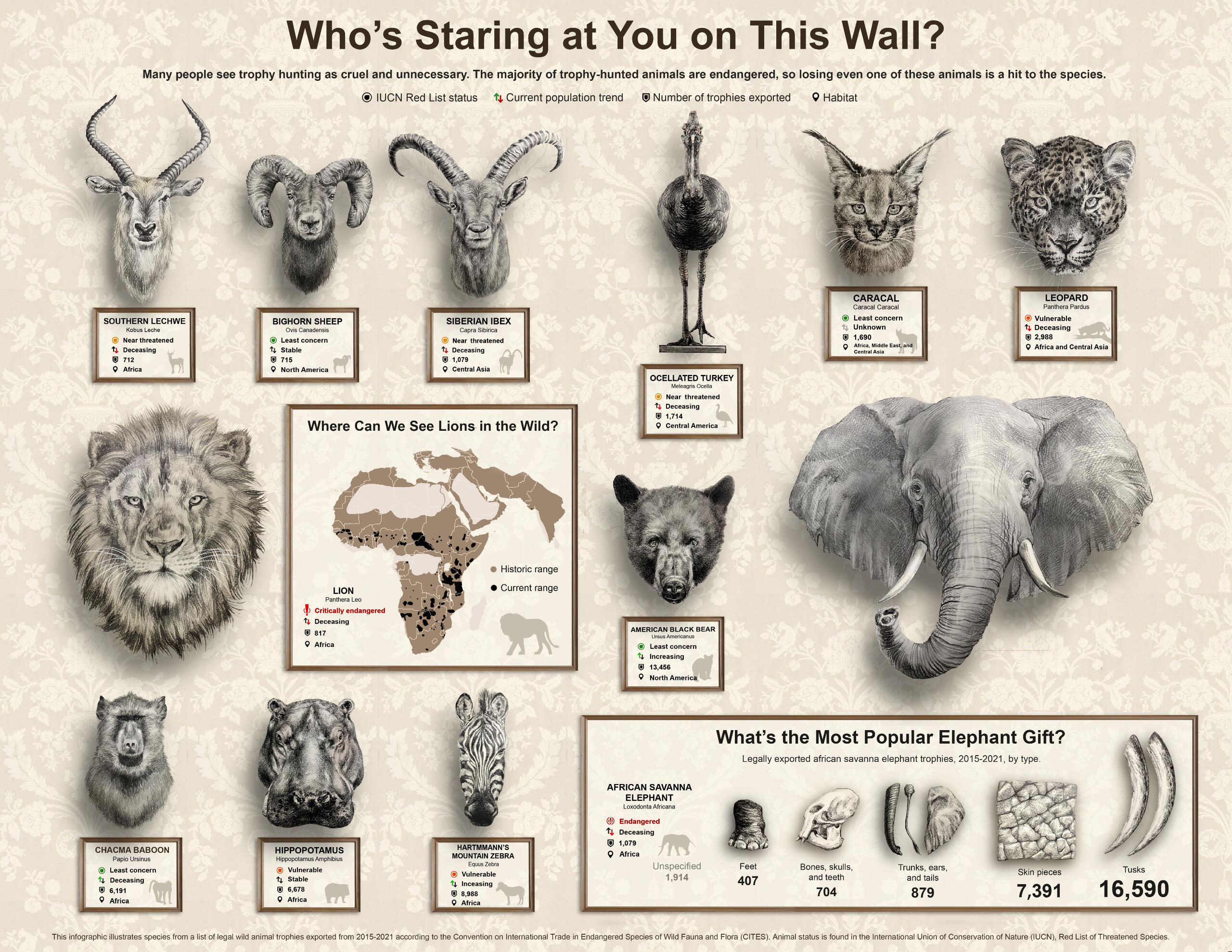 Visit [cites.org] and [www.iucn.org] for more information on wild animal trophy hunting.
---
---
Nine Last Days on Planet Earth - Daryl Gregory
Digital Illustration
Spot illustrations inspired by science fiction.
---
Avoiding Eye Contact
Digital illustration
The inspiration for this set of images comes from Quantum Stealth, a thin sheet that makes objects behind it invisible, therefore we can hide from public exposure and awkward socialization.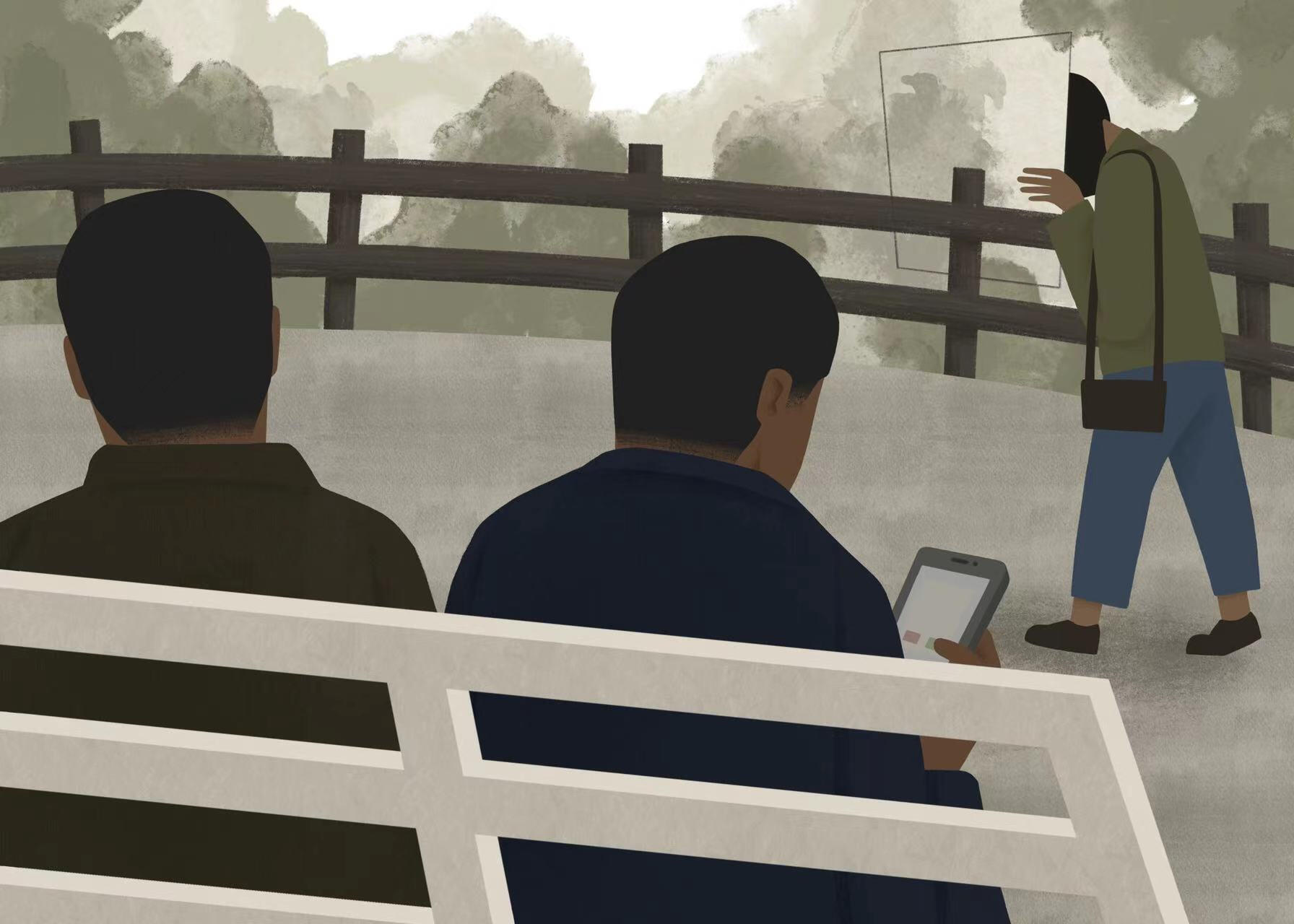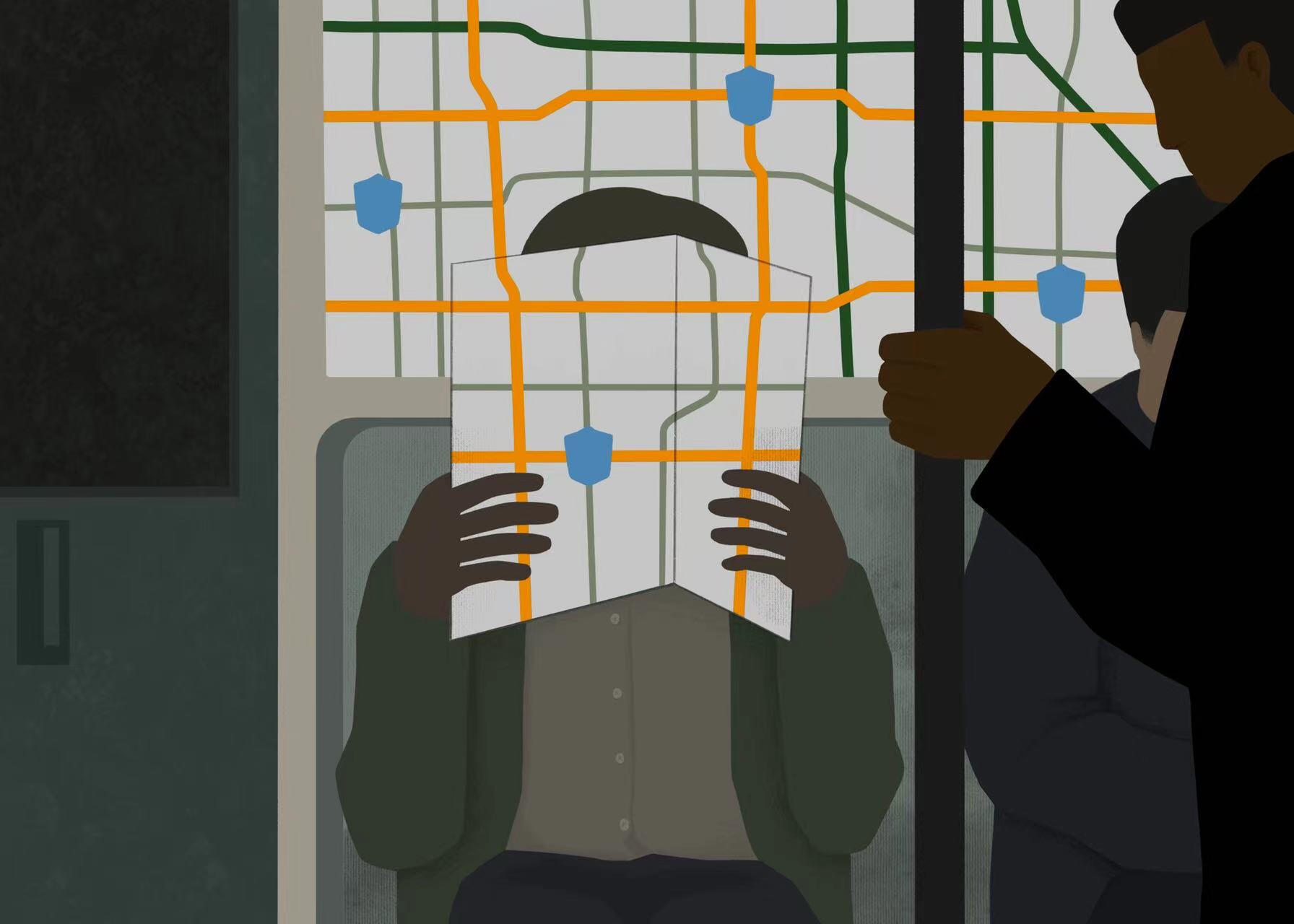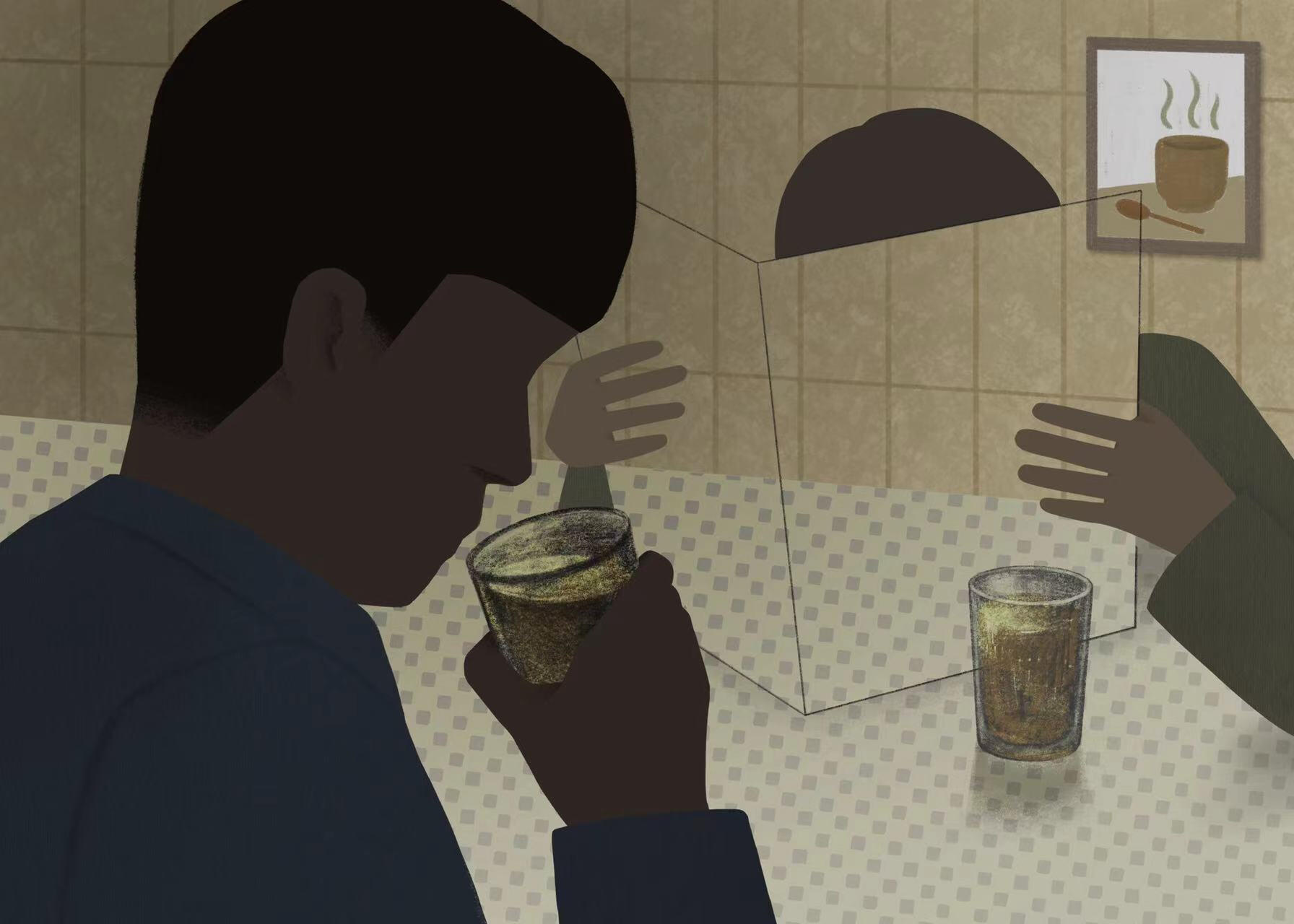 ---
Adventure
Fiction inspired wine label illustrations
1. 20,000 Leagues Under the Sea - Chablis
2. From the Earth to the Moon - Prosecco
3. Journey to the Center of the Earth - Merlot
4. Around the World in 80 Days - Rosé
---
Lake Wilcox
Acrylic painting on wood panels
20" x 24"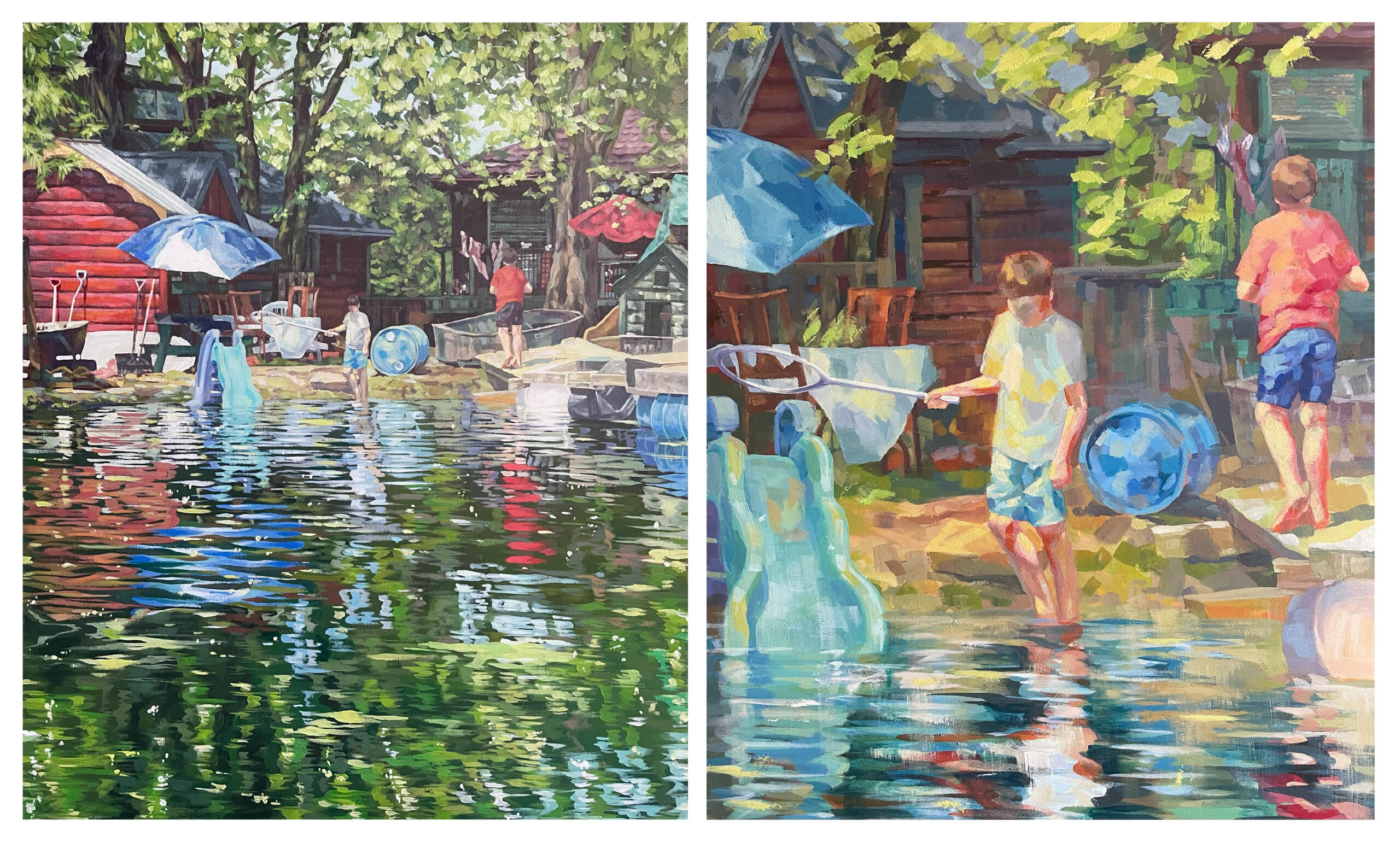 ---
This diptych was inspired by Otto Fenichel, an Austrian physician and psychoanalyst who explains boredom as a type of depersonalization in which the subject feels that he must do something but does not know what. When I start a painting, I often struggle with the balance between accuracy and aesthetic distortion. The two paintings each represent a concept that I delve upon to create my works.I want to create powerful illusionary realities. As paintings, they are not always the perfection of the image or the result of the mere reproduction of photographic images. The photographic quality of an image is only a means to an end, not an ultimate end. Photographs produced by chemical reactions between light-sensitive materials are limited two-dimensional simulations of three-dimensional reality. Balance, light, colour, perspective and depth, these compositional elements give my paintings a whole new expression as altered reality. In the process of turning reality into a surreal picture, the use of a reference photo is an inevitable route.The illusion of reality in painting is not just aesthetics. It's an altered reality, framing a provocative visual statement to elicit a central response from viewers. Each painting is done individually with a distinctly different approach, including the painting materials used and the means of problem-solving. I do this so that my work doesn't seem superfluous, especially since every composition has its own set of challenges. This way, I can grow with my work, instead of being bound by it.However, this realistic approach to a painting is often distracted by emotions, feelings, and thoughts on the evanescent beauty of nature. A landscape never appears in the exact same manner twice. The effect of light on land shows the cycle of nature, which is constantly changing without a beginning or an end. As John Dewey states, "Art is not nature, but is nature transformed by entering new relationships where it evokes a new emotional response." Therefore, painting nature is a way of communicating special feelings and ideas pertaining to human perceptions. My paintings express specific feelings that I experience at specific times of the day, they are recollections of specific emotions that were felt while observing the scene, and I attempt to exaggerate them with impressionistic colours and brushmarks so that they can be conveyed to the viewer.Although the two paintings are created based on the same photo reference, there are completely different challenges when it comes to developing the concepts and executions. Lake Wilcox is a beautiful park in all seasons but particularly beautiful in summer with the light shining off the water, as well as there are lots of spots to stop and just take in the tranquillity of the lake. In this diptych, I wish to recreate both my observation and feeling toward the park on a summer afternoon, as one painting depicts the green vegetation, buildings, and figures in reality, while the other one captures the ever-changing light with loose brushstrokes and an impressionist colour palette. Repeating the same subject matter in multiple paintings is not simply a repetitive process, instead, it is an opportunity to explore deeper the relationship between objective reality and subjective interpretation.
---
Hazelnut Street
Mixed-media collage on illustration board
16 x 12 inches
This collage piece is inspired by the decorative lights used in my neighbourhood which can only be seen at night. Night has far more potential than sole darkness, and so is painting. Beads, gems, yarns, fabrics, and many other materials can be used in paintings to make them special.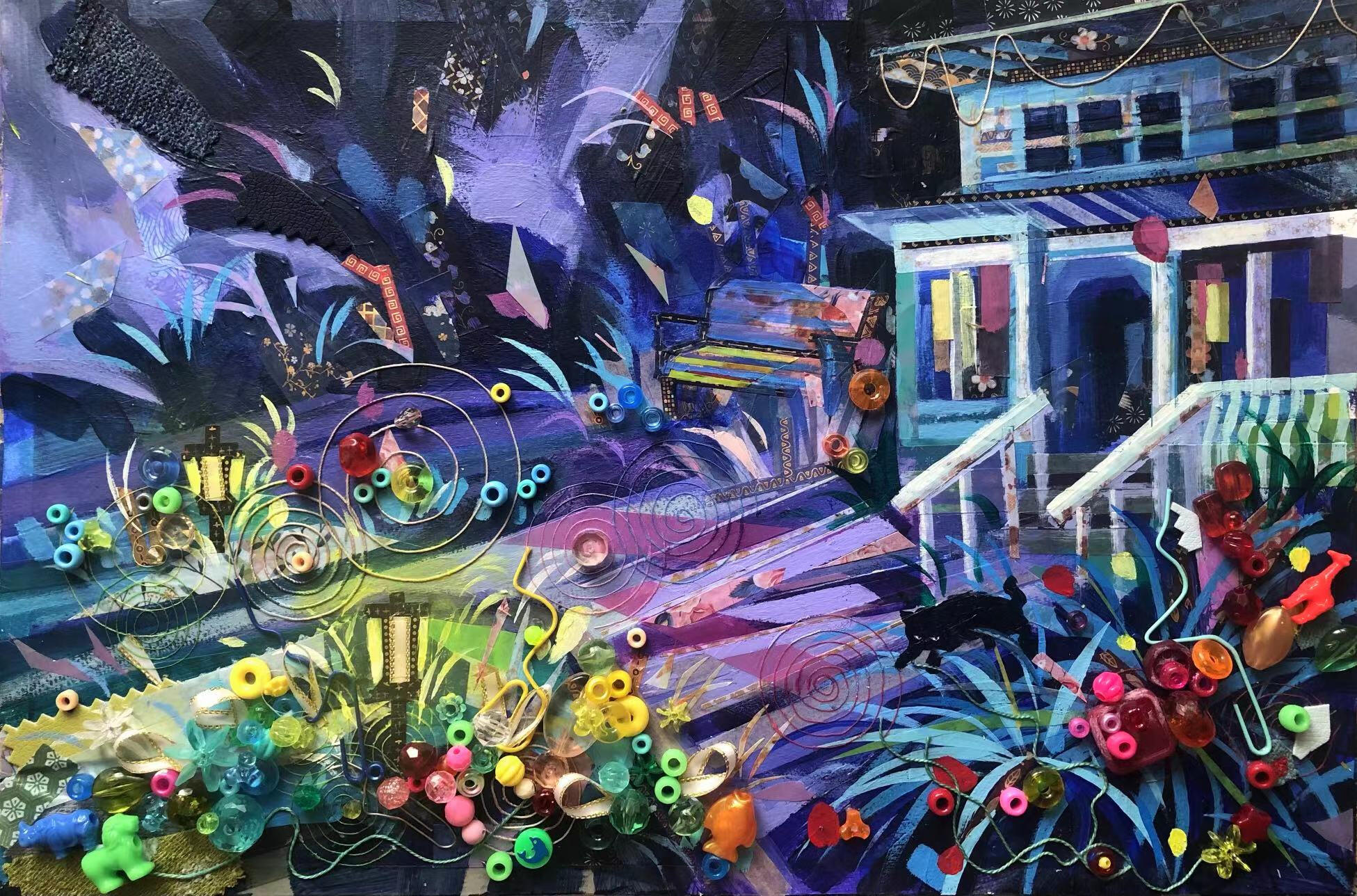 ---
Enchanted Forest
Mixed-media collage on illustration board
16 x 12 inches
This collage piece is inspired by the well-known fairytale "Snow White". Entering the Enchanted Forest is a threshold symbol; the soul entering the perils of the unknown; the realm of death; the secrets of nature or the spiritual world which man must penetrate to find the meaning. This collage work aims to express the complicated symbolic meaning of the Enchanted Forest, enhance the whimsical characteristic through the use of colours and non-traditional materials.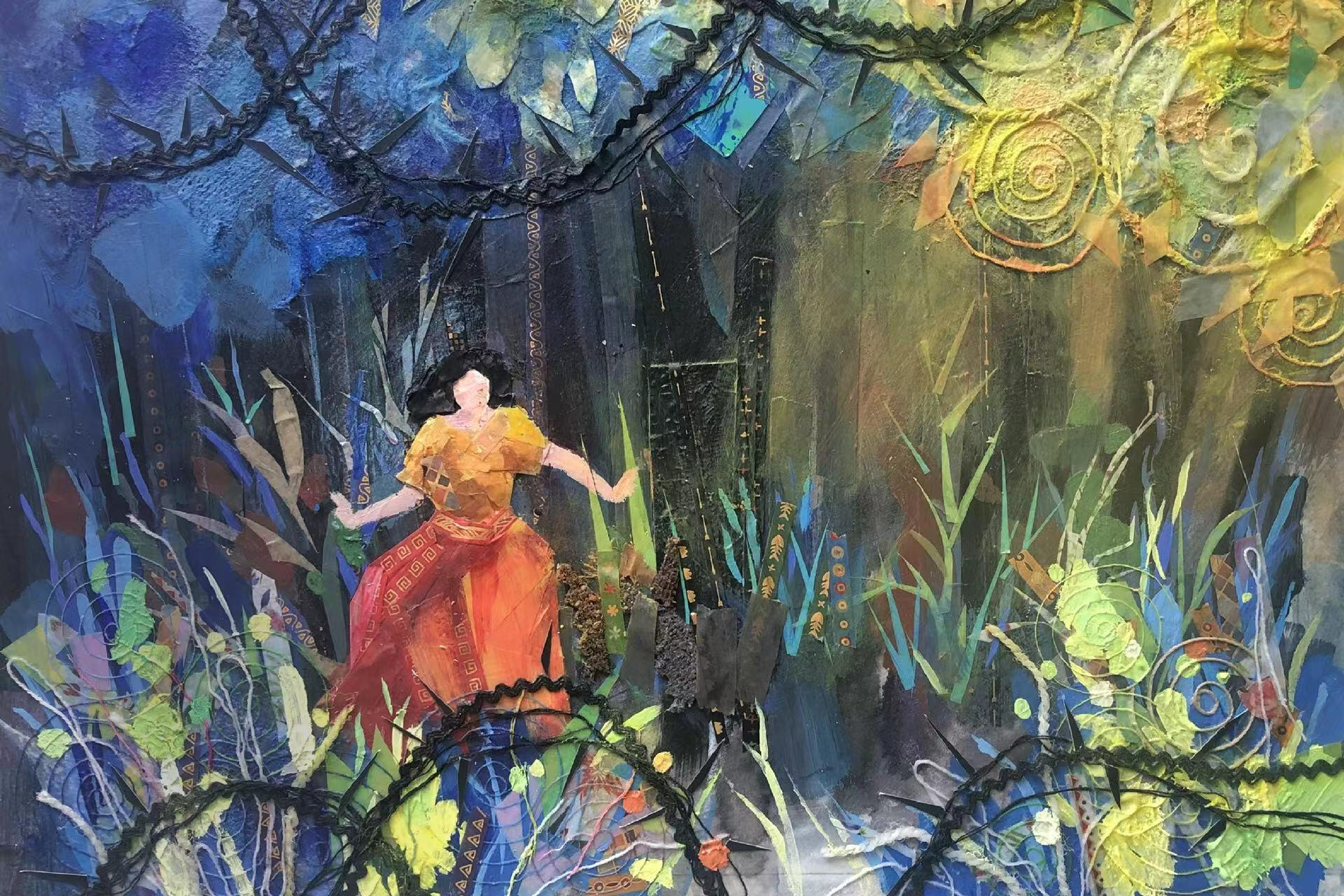 ---
---
How to Prepare Insulin Injection
Digital illustration
This instruction sheet was created for seniors who have self-injection needs. Considering the language barrier in a multicultural society, the goal of this instruction is to show each step of the injection without the usage of text.
---
Technical Illustrations created for Toronto Transit Commission.
---
Japanese Game Consoles (1975 - 2021)
Information poster
The history and transformation of game consoles in Japan from 1975 to 2021.